PCL is elated to announce that we are awarded the Safety@Sea Award 2022 (Corporate Category) this year amongst other well-deserving nominees. Our CEO, Mr. Hor Weng Yew attended the International Safety@Sea Conference in person and received the award presented by Ms. Quah Ley Hoon, Chief Executive of Maritime Authority of Singapore (MPA).
Safety is rooted in our culture and winning this award is the best recognition of our continuous effort in ensuring optimal operational safety across our fleet and in our workplace. We have instilled in our people the mentality to learn and adopt the best safety practices, and to remain compliant with our safety procedures and policies. Going forward, we will continue strengthening our safety enforcement capabilities and committing ourselves to the highest safety standards as we strive to achieve zero incidents and accidents.
Award video courtesy of MPA: https://youtu.be/w0LzyV3x4DU
#pacificcarrierslimited #PCL #maritimeSG #MPA #SafetyAtSeaWeek
PCL is pleased to share that PCL CEO Mr. Hor Weng Yew had been invited to moderate the Fireside Chat with DPM Mr. Heng Swee Keat during the Singapore Maritime Week 2022 (SMW 2022).
Prior to the Fireside Chat, in line with SMW 2022's theme – "Transformation for Growth", DPM spoke on the three key areas of transformation the maritime sector must focus on, namely – continuous maritime investment, digitalisation for efficiency and decisive green transition.
Mr. Hor had the opportunity to chat with DPM on topics spanning geopolitics, opportunities in sustainability and talent development. To Mr. Hor's questions, DPM highlighted the importance of building resilience to deal with disruptions and one way to do so is by investing in digitalisation. DPM also emphasised Industry 4.0 being a key driver for the need to upskill and attract new talents to the industry, which then enables transformation such as smart ports, autonomous and sustainable shipping. Mr. Hor rounded up the conversation pointing to the need for companies to be resilient while navigating uncertain business landscape and geopolitical risks. He also noted the need for maritime players to jointly tackle common challenges faced by the industry through deeper collaboration with authorities, regulators, cargo owners and shipowning community to realise a decisive green transition. Talent holds the key to transformation. These developments create opportunities for existing people in maritime as well as bringing in new shore-based and seafaring talent capabilities into the industry.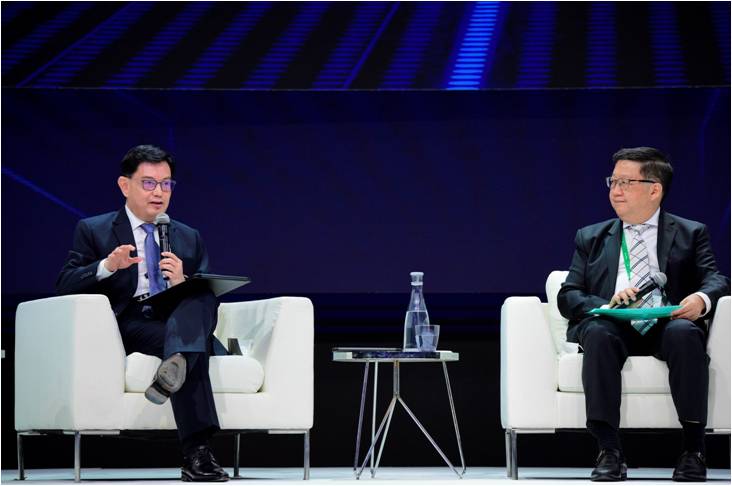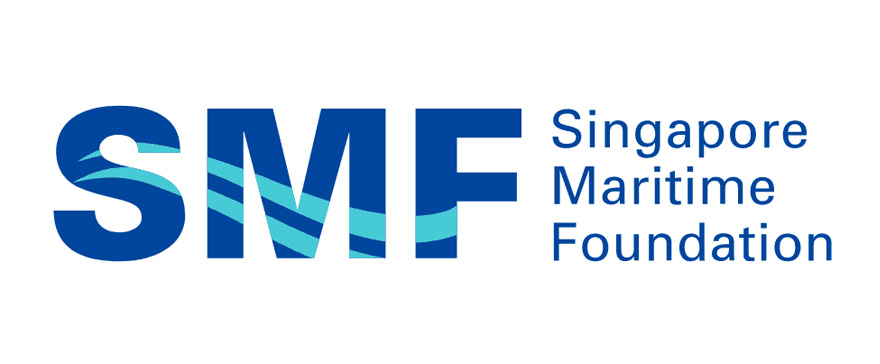 Mr. Hor Weng Yew, MD & CEO of Pacific Carriers Limited (PCL) has been appointed the new Chairman of the Singapore Maritime Foundation (SMF). The new appointment will take effect on 1 January 2022.

SMF was incepted in 2004 by the Maritime and Port Authority of Singapore (MPA) to forge dialogue and collaborations between private and public maritime stakeholders. Over the years, SMF has partnered with the industry to promote Maritime Singapore in overseas markets and to attract talent and new entrants to the maritime sector. It has garnered strong industry support enabling SMF to reach out directly to the community for ideas and initiatives that build and raise awareness of the shipping industry.

As the Chairman, Weng Yew will work closely with the Board and SMF team bringing valuable insights and leadership to advance SMF's ongoing efforts in strengthening the maritime ecosystem.

Congratulations to all the newly appointed Board members and wishing them great success in their roles!