The MaritimeONE internship programme is a collaboration between the Singapore Maritime Foundation (SMF) and the industry to cultivate and grow a maritime-ready talent pool. PCL had the pleasure to work with SMF to provide tertiary students with an internship for them to gain experience in the maritime sector beyond classroom learning.
Our interns Xin Yin, Lin Si and Jemima who joined PCL in May have recently completed their internship. Through their internships, these new talents had first-hand exposure to the maritime sector and what it is like to work in the real world. Our internship curriculum is designed to involve students in real-life projects under the mentorship of our senior executives to provide them with a holistic learning experience. At PCL, these interns have gained not only a practical perspective of the industry operations and dynamics but also built a sense of accountability with enhanced teamwork abilities.
We sincerely hope that these aspiring students will continue to pursue their passion and find their niche in the industry in the days to come.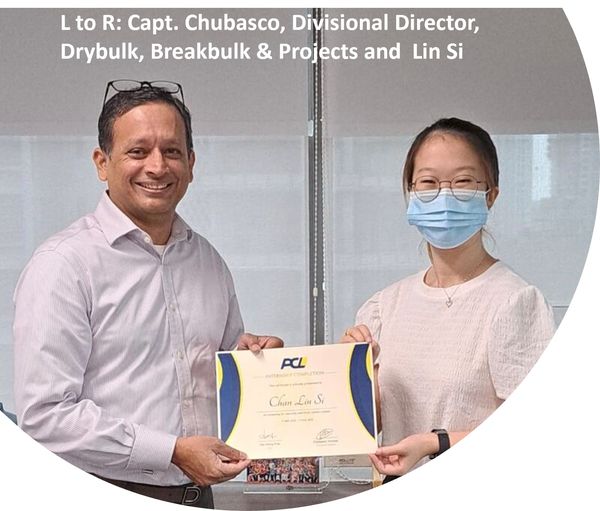 #pacificcarrierslimited #PCL #maritime #MaritimeONE #SMF